Dr Maruf Zahid (Best Plastic & Cosmetic Surgeon)
Dr. Maruf Zahid as a Plastic Surgeon is working in the field of Plastic Surgery since 2015.
Initially, He got his schooling from the Beaconhouse School System.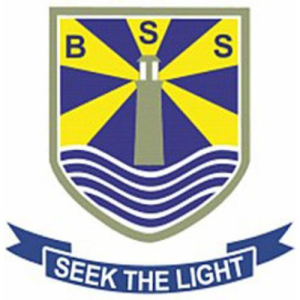 Maruf Zahid did his MBBS from the University College of Medicine and Dentistry (UCMD).
Later he did his training at Jinnah Hospital Lahore (Jinnah burn and reconstructive surgery center) and did FCPS from the college of physicians and surgeons Pakistan in plastic surgery.
He has done his Research Work in the comparative study of donor site morbidity in superficial and subfascial anterolateral Thigh Flap.
Dr. Maruf Zahid has been providing consistent medical care at the Jinnah Burn and Reconstructive Surgery Center (JBRSC) since 2015. With extensive experience in treating burn patients, as well as performing head and neck, upper limb, lower limb, and cosmetic surgeries, he has demonstrated exceptional skill in his field. In addition, Dr. Maruf Zahid has also successfully performed numerous replants and revascularizations of the upper and lower limbs and digits, showcasing his proficiency in microsurgery.
Since joining JBRSC, Dr. Maruf Zahid has been an active member of a team that conducts Microsurgery Conferences under the British Association of Plastic, Reconstructive, and Aesthetic Surgeons (BAPRAS). This has enabled him to stay up-to-date with the latest developments in his field and enhance his knowledge and expertise.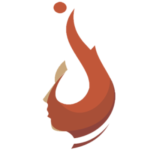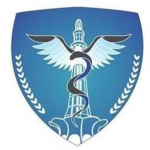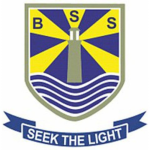 Dr. Maruf Zahid is also a proud member of the Pakistan Association of Plastic Surgeons (PAPS). Where he actively participates in discussions and forums aimed at advancing the practice of plastic surgery in the country. But his commitment to his patients and the advancement of his field is reflected in his consistent contributions. (To the Medical Community).
BAPRAS, which stands for the British Association of Plastic, Reconstructive, and Aesthetic Surgeons. Serves as the leading voice of plastic surgery in the United Kingdom. Since its establishment in 1946, shortly after the end of World War II. The Association has been dedicated to advancing education in all aspects of the specialty. And promoting public understanding of contemporary practice.
Moreover, the original objectives of the Association included the relief of sickness and the protection and preservation of public health. Through the promotion and development of plastic surgery. BAPRAS' mission remains to this day, with a focus on advancing education across all facets of the discipline. Through their work, the Association contributes to the ongoing progress of plastic surgery. But as a whole, furthering the field's ability to deliver innovative solutions and provide effective treatments.
Topics: "hair transplant in lahore" "hair transplant side effects" "best hair transplant" "hair transplant near me" "is hair transplant permanent" "fue hair transplant" "is hair transplant safe" "hair transplant in lahore" "hair transplant side effects" "hair transplant before and after" "best hair transplant" "is hair transplant permanent" "hair transplant video" "hair transplant trypophobia" "stem cell hair transplant" "bosley hair transplant cost" "top 10 plastic surgeons in lahore""plastic surgery hospital in lahore" "best plastic surgeon in lahore" "female plastic surgeon in lahore" "best female plastic surgeon in lahore" "skin surgeon in lahore" "plastic surgery price in pakistan" "top 10 plastic surgeons in pakistan" "top 5 hair transplant clinic in pakistan" "top 5 hair transplant clinic in lahore" "best hair transplant in lahore price" "best hair transplant clinic in pakistan" "best hair clinic in lahore" "top 10 hair transplant surgeons in pakistan" "best hair transplant surgeon in islamabad" "hair transplant surgeon lahore"#hairtransplant #fue #hairloss #sa #hairtransplantation #hair #ekimi #hairrestoration #hairtransplantturkey #haartransplantation #fuehairtransplant #hairlosstreatment #hairtransformation #transplantecapilar #prp #dhi #hairtransplantistanbul #greffedecheveux #baldness #istanbul #hairlosssolution #beardtransplant #alopecia #hairtransplantsurgery #turkey #scalpmicropigmentation #plasticsurgery #implantecapilar #hairclinic #haircare #beauty #hairgrowth #sacekimi #hairline #smp #trasplantecapilar #hairlosshelp #thinninghair #trapiantodicapelli #sac #transplantedecabelo #hairtreatment #hairtransplantinturkey #hairlosssolutions #trapiantocapelli #hairtattoo #haartransplant #hairstyle #turkeyhairtransplant #haarausfall #hairstyles #scalptattoo #bald #liposuction #beforeandafter #transplant #tecnicafue #rhinoplasty #hairtransplants #dhihairtransplant #hairtransplant #istanbul #hairstyle #turkey #hairstyles #beforeandafter #haircare #hairtransformation #plasticsurgery #sac #hairgrowth #prp #hairloss #bald #alopecia #hairtreatment #smp #hairtransplant #hairtattoo #fue #hairline #tummytuck #plasticsurgery #liposuction #lipo #bbl #cosmeticsurgery #mommymakeover #breastaugmentation #plasticsurgeon #breastlift #abdominoplasty #rhinoplasty #surgery #brazilianbuttlift #facelift #botox #beforeandafter #beauty #breastimplants #cirugiaplastica #bodycontouring #cosmeticsurgeon #weightloss #lipoescultura #abdominoplastia #breastreduction #liposculpture #postopcare #bodysculpting #tummytucksurgery #nosejob #miami #fattransfer #postop #bodygoals #liposuccion #fillers #fajas #skintightening #skincare #buttlift #bblrecovery #medicaltourism #aestheticsurgery #fitness #aesthetics #mamoplastia #rinoplastia #aesthetic #recoveryhouse #weightlossjourney #boobjob #blepharoplasty #cirugiaestetica #dominicanrepublic #woodtherapy #cirujanoplastico #breastsurgery #bhfyp #recovery #tummytuck #nosejob #skintightening #breastaugmentation #fajas #mommymakeover #lipoescultura #postop #rinoplastia #breastimplants #brazilianbuttlift #abdominoplastia #laserlipo #breastlift #liposuccion #aestheticsurgery #medicaltourism #woodtherapy #blepharoplasty #abdominoplasty #liposculpture#tummytuck #dominicanrepublic #surgery #plasticsurgery #fillers #cosmeticsurgery #facelift #waisttrainer #plasticsurgeon #rhinoplasty #surgeon #bbl #liposuction #lipo #cirugiaplastica #bodysculpting #bodycontouring #tummytuck #liposuction #plasticsurgery #lipo #tummytuck #bbl #cosmeticsurgery #breastaugmentation #plasticsurgeon #mommymakeover #beauty #bodycontouring #rhinoplasty #botox #facelift #brazilianbuttlift #breastlift #surgery #beforeandafter #abdominoplasty #cosmeticsurgeon #weightloss #liposculpture #bodysculpting #breastimplants #fattransfer #lipoescultura #skincare #breastreduction #bodygoals #cirugiaplastica #skintightening #fillers #laserlipo #nosejob #aesthetics #antiaging #aestheticsurgery #aesthetic #liposuccion #fatloss #cavitation #cellulite #fatreduction #buttlift #noninvasive #nonsurgical #i #postopcare #coolsculpting #gynecomastia #radiofrequency #abdominoplastia #fatgrafting #blepharoplasty #cellulitereduction #boobjob #miami #necklift #breastsurgery #woodtherapy #liposuction #aesthetic #skincare #miami #weightloss #aesthetics #beforeandafter #antiaging #botox #bodygoals #fatloss #surgery #plasticsurgery #filler #fillers #cosmeticsurgery #cellulite #facelift #plasticsurgeon #rhinoplasty #bbl #liposuction #surgery #plasticsurgery #filler #fillers #cosmeticsurgery #cellulite #facelift #plasticsurgeon #rhinoplasty #bbl #liposuction #lipo #cirugiaplastica #bodysculpting #bodycontouring #tummytuck #liposuction #nosejob #skintightening #breastaugmentation #nonsurgical #coolsculpting #mommymakeover #lipoescultura #postop #radiofrequency #noninvasive #breastimplants #brazilianbuttlift #cavitation #laserlipo #breastlift #liposuccion #fatreduction #aestheticsurgery #medicaltourism #woodtherapy #liposuction #liposuctionsurgery #liposuctionjakarta #liposuctiondubai #liposuctionmiami #Liposuctionistanbul #liposuctionthailand #liposuctionkorea #liposuctionbangkok #liposuctionlondon #liposuctioncannula #liposuctionnewyork #liposuctionharleystr #Liposuctionmalaysia